【展讯】李晶个展——齐家 | D+艺术空间
2020-10-17 21:53:19
来源:时刻头条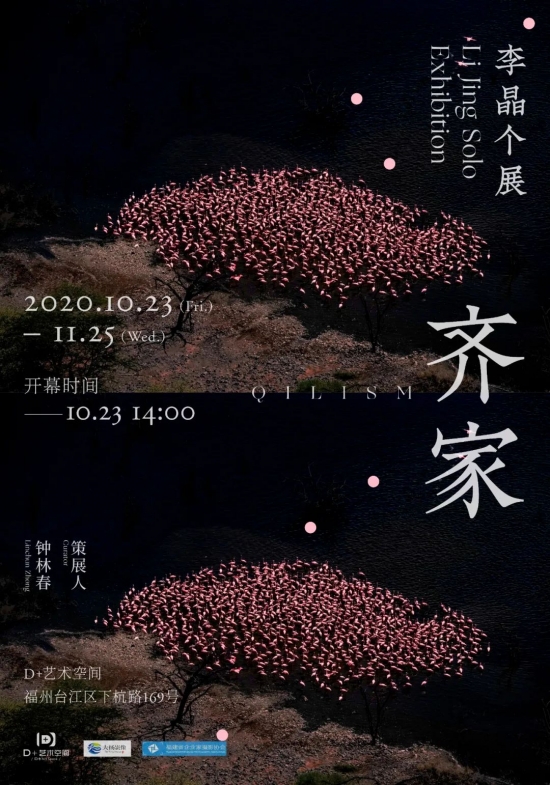 桃之夭夭,其叶蓁蓁。
之子于归,宜其家人。
艺术家:李晶
策展人:钟林春
主办:
D+艺术空间 / 大扬影像
协办:
福建省企业家摄影协会/福州市摄影家协会
展期:2020/10/23-2020/11/25
开幕时间:2020/10/23 14:00
展览地点:福州市台江区下杭路169号D+艺术空间
序
遥远的目光
文|钟林春
李晶喜欢摄影,尤钟爱拍动物。7年多来,他走过南非、肯尼亚、 墨西哥、加拿大、日本等国,乃至北极,去拍那些他想拍的动物。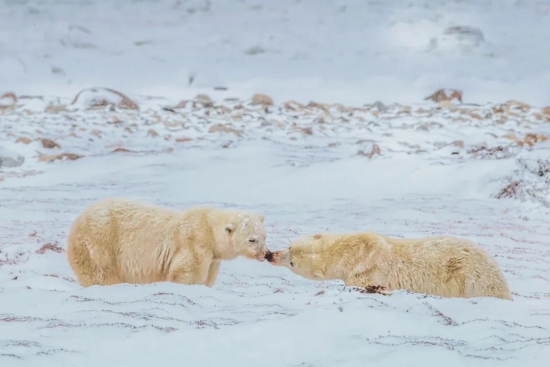 这个过程,诚是艰难,因不单需要资金保证和精力加持,实在也很需要勇气与耐性。可以说,每一张恰到好处的照片,都是他饱经一番身心的折磨与考验所换来的,十分不易。他感受着被拍的动物,又与它们保持着距离。李晶尽量不去干扰动物们的生态,始终保持一个冷静的观察者的姿态。因那环境正是被拍的动物所赖以生存的,耐得住,才更能感同身受。
这些年的南下北上,李晶的拍摄所得可谓丰硕。他以自己对动物的长期关爱,用他的动物摄影作品,让我们一再感受到众生的有情。看着这些照片,看着它们相亲相爱,不由为之欢喜。见它们生老受苦,又不由祈愿它们离苦得乐。明明看的是动物,却似在看人,在看自己。与李晶老师相识尚短,不敢说相知,但念一个看得见其他生灵之情与感的人,他的心底必有一份柔软在,甚可宝贵。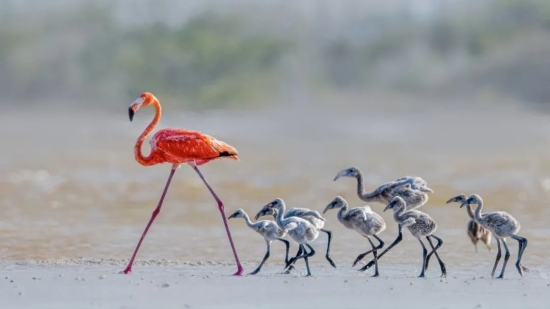 李晶是有幸的,可顺心做这些事。不只是他,我们每个人很多时候亦需行远路,去异地,见不一样的人、风景,乃至生灵,来感受世界的博大、自身的谦卑。如前贤所说,"仰观宇宙之大,俯察品类之盛。"置身于荒野之中,在未经人类文明规训的生灵身上,看到那种直接面对生老病死的坦然,那种不带任何心机的爱与付出,真是十分触动人心。看着李晶作品中那一个又一个的温柔瞬间,有时甚至感到惭愧。身为万物之灵,在自己最亲近的家中,仍有那么多嗔心、计较、种种矛盾。此一刻,它们简直是我们的一面镜子,照见自己淡忘了先贤关于"齐家"、关于"正心诚意"的种种教导。如此,李晶多年对动物的观察与拍摄,无疑是自上了一堂"格物致知"的课,这真是太值了。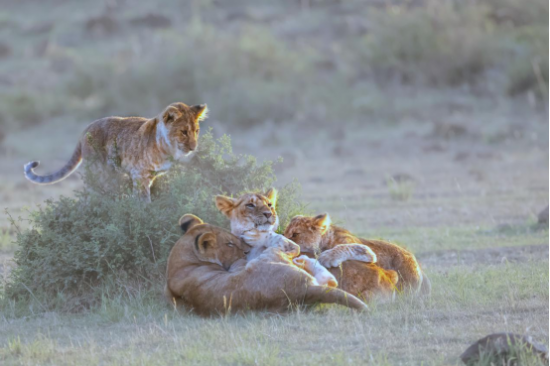 这个展览,共展出85张照片,汇集而成一个小小的愿望。李晶说:"他期待借这些照片,让更多的人感受动物的美好,一起关爱它们,守护我们同享的家园。即使只是在观看时,心中有一刹那生起一个护惜的念头,都是一枚珍贵的种子。试想,若失去它们,若不见它们自在地生活,我们这个世界该有多么寂寥!"
远行归来成此展,感恩于李晶带给我们的这一场分享,愿他可将其分享给更多的人,在更多的人心中种下护生的种子。亦祈李晶在这条路上,一心拍出更多好作品,尽心力去付出,而终有好奖赏。
关于艺术家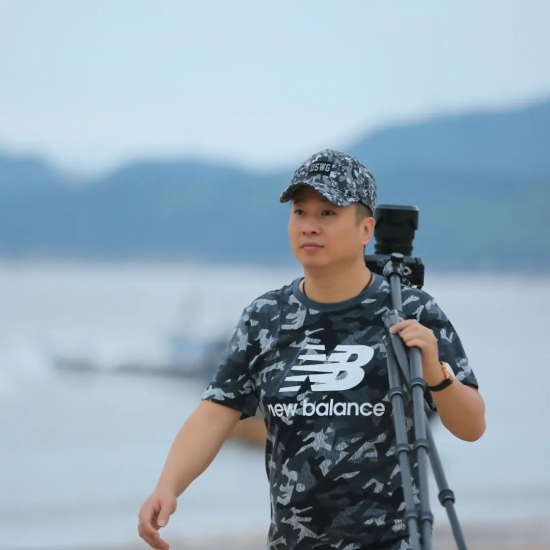 李晶
中国摄影家协会会员, 福建省企业家摄影协会副会长,曾获福建省摄影家协会2019年度金像奖,美国摄影学会影艺专业级认证,新加坡艺术摄影学会博学会士,亚洲摄影家联盟博学会士,全球摄影网年度十佳摄影师。中国《数码世界》 专家评委及副主任,IUP国 际摄影家联盟指定评委,2020国际野生鸟类摄影大赛特邀评委。
LiJing Solo Exhibition —— Qilism
Artist:Li Jing
Curator:Zhong Linchun
Organizer:
D+Art Space / Da Yang Image
Fujian Entrepreneurs Photography Association
Duration: Oct 23, 2020 – Nov 25, 2020
Opening:Oct 23, 2020 14:00
Venue: D+Art Space,No.169,Xiahang Road, Taijiang District, Fuzhou
Preface
Distant View
Text |Zhong Linchun
Li Jing likes photography, especially taking photos for animals. Over the past seven years, he has traveled to South Africa, Kenya, Mexico, Canada, Japan and other countries, even the Arctic, to photograph the animals he cares about.
This process is hard, because it demands not only capital guarantee and physical strength, but also courage and patience. It can be said that every appropriate photo is the result of his physical and mental torture and test, which is very difficult. He felt the animals being photographed, kept a distance from them, tried not to interfere with them, and maintained a calm observer posture. He had more empathy with them, when he withstood the harsh environment, because it is what the photographed animals depend on to survive.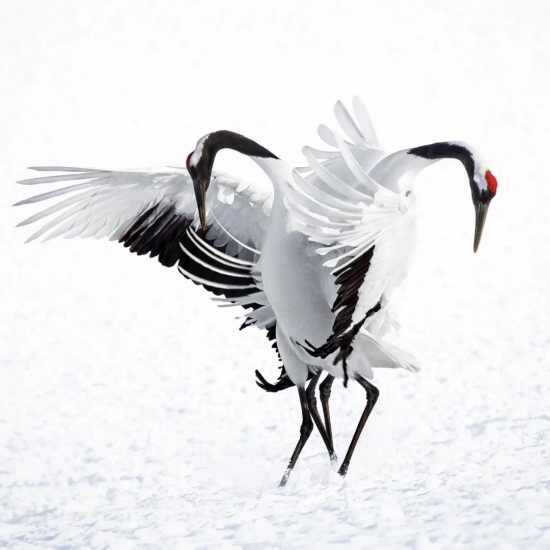 During these years of traveling north and south, Li Jing's photography works has been fruitful. With his long-term care for animals and his animal photography works, we can feel the sentiment of all living creatures again and again. Looking at these photos, watching them love each other, we can't help but rejoice. Seeing them growing old and suffering, we can't help but wish them happiness. Obviously we are looking at animals, but it seems that we are looking at people and ourselves. The acquaintance with Mr. Li is still short, and we dare not say that we can know him well, but if we think of someone who can see the feelings of other creatures, he must have a soft and precious heart.
Li Jing is fortunate enough to do these things smoothly. Not only him, but each of us often needs to travel a long way, go to other places, and see different people, landscapes, and even creatures to feel the vastness of the world and our own humility. As a former sage said, "look up at the great universe, and look down at the prosperity of categories." It's really touching to be in the wilderness, and to see the calmness of directly facing birth, aging, sickness and death, and the kind of love and dedication without any motives, from those creatures which have not been disciplined by human civilization. Looking at the gentle moments one after another in Li Jing's works, sometimes we may feel ashamed. As the spirit of all things, there are still so many hatreds, disputes and contradictions in our human family. At this moment, they are just a mirror for us, and we can see that we have forgotten all kinds of teachings of the sages about "regulating the family" and "sincerity". In this way, Li Jing's observation and photographing of animals over the years has undoubtedly taught him a lesson of "learning from nature", which is really worth it.
This exhibition, with 85 photographs displayed, are assembled into a small wish. Li Jing looks forward to making more people know the beauty of animals, care for those creatures and protect our homeland together. Even just for a while the thought of protecting animals arises in heart, it can be a precious seed. Just imagine how lonely our world would be if we lose them and can not see them any longer.
After a long journey, I came back to write this passage. I am grateful for the sharing that Li Jing has brought us. I hope he can share it with more people and plant the seeds of nature protection in more people's hearts. I also hope that Li Jing will make more good works on this road, make every effort to pay, and there will be good rewards in the end.
Artists Bio
Li Jing is a member of China Photographers Association and the vice-chairman of Fujian Entrepreneur Photography Association. He once won the Golden Image Award of the Fujian Photographers Association in 2019. Li Jing is honored as FAPU, FAPAS and EPSA and he is also selected as one of the top ten photographers of the year by Global Photography. Besides that, Li Jing is the expert judge and deputy director of China Digital World, appointed judge of IUP International Photographers Union and the invited judge of 2020 International Wild Bird Photography Competition.
大扬影像整理编辑,版权为艺术家本人所有
(Copyright is owned by the artist himself)
未经允许禁止转载或盗用图片
编辑 | 苜须
排版 | 十口
免责声明:市场有风险,选择需谨慎!此文仅供参考,不作买卖依据。
相关文章